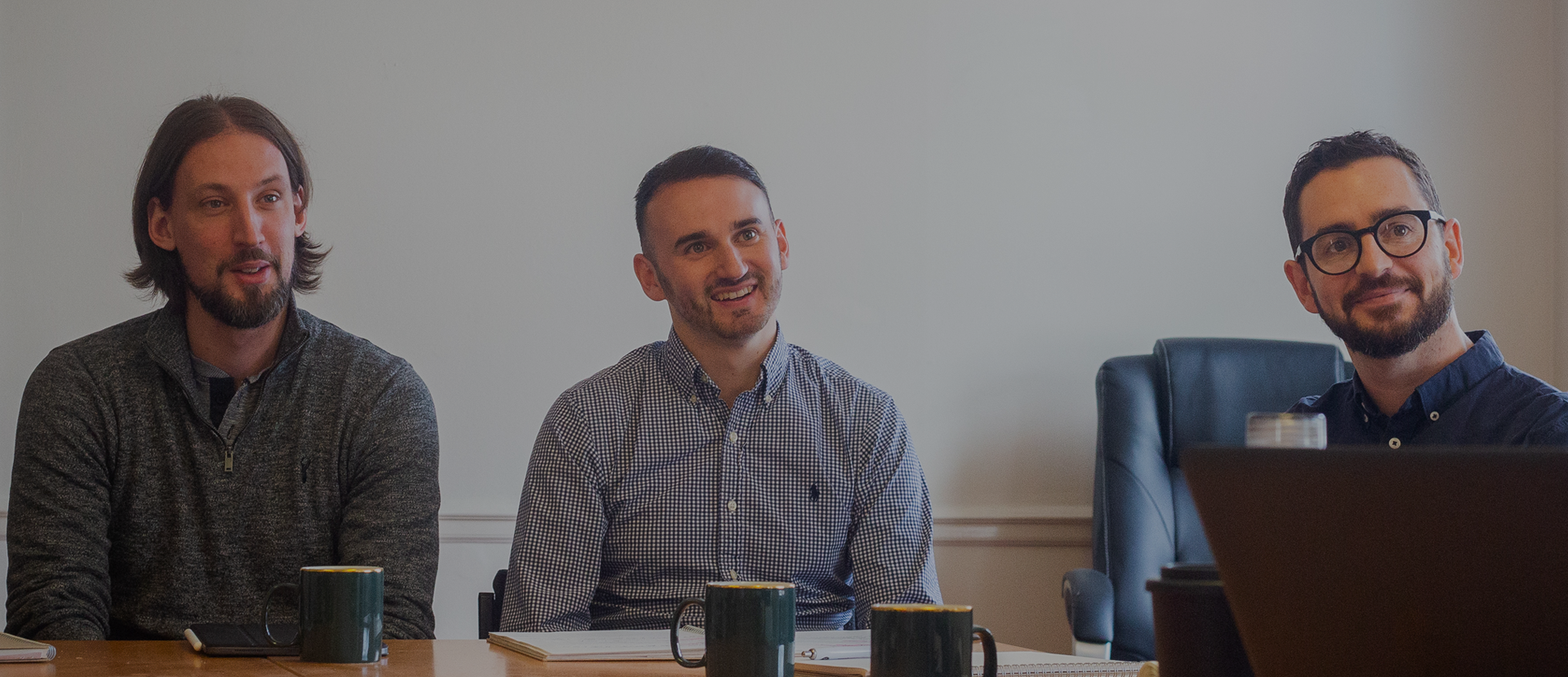 Who we are, what we do, and why we do it...
We are a crew of creative consultants, digital experts, designers and developers based in Surrey. We have been collaborating on digital projects for more than a decade and during that time we have developed a unique understanding and cohesive bond within the team. We have a collective passion for all things digital and this is etched into our company culture. We're not your average digital agency. We don't believe in elaborate job titles or unnecessary team hierarchy, we're just a down to earth crew who love what we do.
We work with businesses of all sizes, from start-ups and SMEs to large multinational companies delivering digital solutions including websites, branding, digital marketing and video & animation. We have big agency experience but maintain the care and personal attention of a small creative team who are passionate about driving your digital success.
Meet the crew
All hands on deck, just a few humble chaps with some fancy tools…
Let's work together and create digital solutions to grow your business.
Services
We offer a full digital service including web design and development, branding, digital marketing, videography, animation and photography.
Branding
We offer a range of branding solutions to help you differentiate your company's products and services, so your company can truly stand out and be recognised. We offer Logo Design, Brand Strategy, Brand Identity and Brand Guidelines.
Digital Marketing
We have a range of digital marketing services which are tailored specifically to meet the requirements of your business. We recommend a precise strategy to elevate your business. Our services include Strategy, SEO, PPC and Social Media Management.
Web design & development
We provide a wide range of bespoke web design services that will deliver results for your business. All our projects start from a blank canvas, our designs are 100% bespoke and all sites are built from scratch. From consultancy, planning, design and development to hosting and support, we offer a full end-to-end service.
Video & Animation
We can help develop your idea or create one from scratch to suit you. We plan unique visuals for every project paying attention to trends and engagement. All content is shot by ourselves in-house for creative consistency. Upon delivery the video will be exported in the highest quality possible and in a variety of formats.
Stay connected
Sign up to get the latest insights, views and news from 55D. Learn more about how to grow your business through digital.